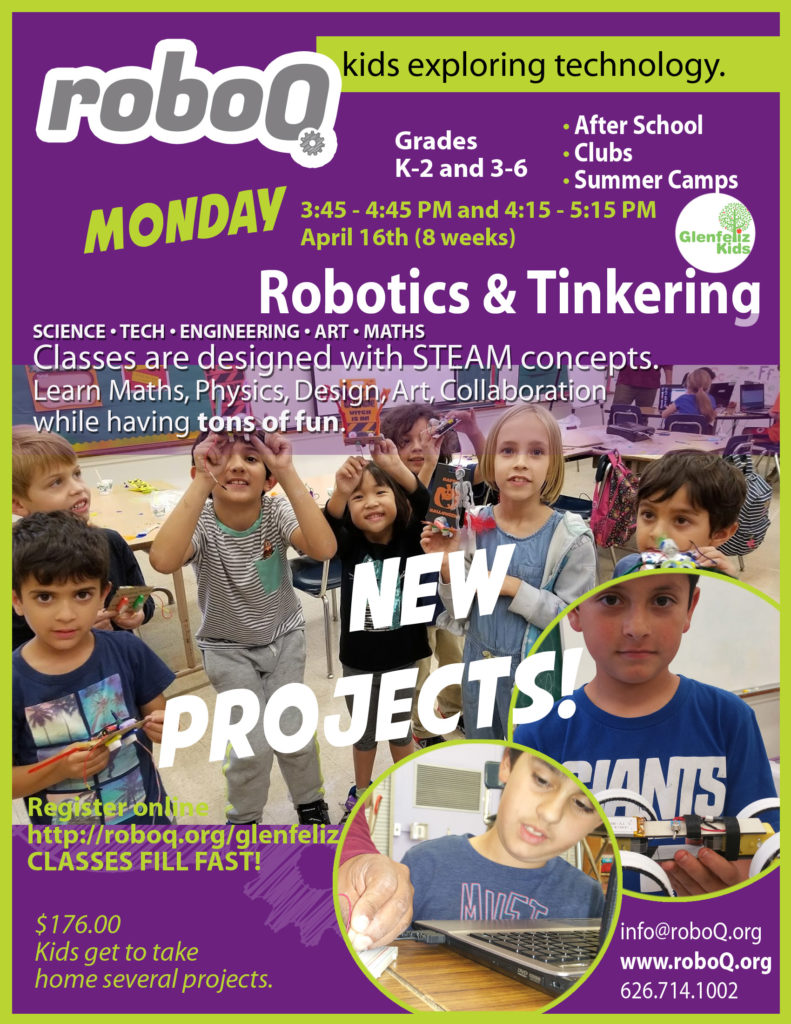 CLASS SIZES ARE LIMITED – PLEASE REGISTER EARLY.
Students Grades K-2 (12 SPACES ONLY)
Students Grades 3-6 (6 SPACES ONLY)
We will allow children that are comfortable with tools to use hot glue and drills (Grades 3-6 only). We will also work on several projects and provide ample time for creativity and exploration.
Please make sure you login or create an account by clicking 'My Account' above BEFORE registering your child for the class.
Classes fill up fast.
PLEASE NOTE: CLASS START  April 16th 2018 – 8 weeks
Monday: 3:45 – 4:45 p.m. K-2

Monday: 4:15 – 5:15 p.m. 3-6
[button link="http://roboq.org/product/glen-feliz-grades-3-6-spring-2018/" size="large" bg_color="#6c217f"]Register Grades 3-6[/button]
[button link="http://roboq.org/product/glen-feliz-grades-k-2-spring-2018/" size="large" bg_color="#b9d532″]Register Grades k-2[/button]